Health and Safety
Paydens takes Health and Safety very seriously.
We have a dedicated Health and Safety Officer who ensures we are fully up to date with all legal requirements and regulations.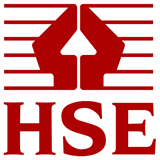 All shops undertake risk assessments for fire; slips, trips and falls; and manual handling, amongst others.
We strive to have at least one trained First Aider per shop, and organise regular training sessions with St Johns Ambulance and the British Red Cross.
Fire Marshal training is also provided, where needed.
We have a company wide contingency plan which is updated annually.